If you are a professional and can not find a job then Ustad Online is the right platform for you.
You just have to Download the Application. This platform will provide you opportunities to improve your income. You have to follow a few simple steps and you're good to go.
This App allows professional service providers to find job, create the desired estimation and then offer services to clients. Professionals are notified when a job is created, they can submit estimation and start that job. Features offered by this application are given below:
Submit Estimation.
View complete job details.
Manage Appointments.
Accept/Reject Appointments.
Receive Notification when a job comes
View client address using Google Maps
View payment log
Manage Privacy
Application contains :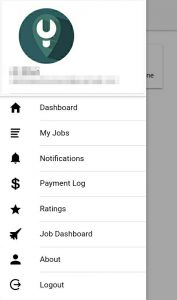 Dashboard
Status is shown here
My Jobs
All the jobs that are in progress, assigned or completed are listed here
Notifications
All the notifications sent to professional can be viewed here.
Payment Log
History of all payments is displayed here.
Ratings
Ratings against all jobs are given here.
Job Dashboard
Currently active jobs are listed here.
Professional App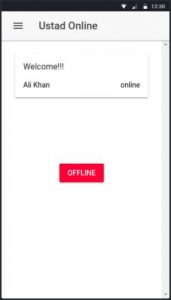 Download Ustad Online Client Application through Google Play
For Sign up follow website registration Ustad Online Professional Registration
For User Guide Click me
For queries you can contact us here Contact Us